Following her defeat in Tuesday's election, former Chicago Mayor Lori Lightfoot attributed her loss to her identity as a "Black woman in America."
Lightfoot, who finished in third place among eight challengers and failed to qualify for the runoff election, was questioned by reporters on whether she believed she was subjected to unfair treatment during the campaign.
After her defeat, when asked by reporters about the reasons for her potential loss, Lightfoot responded by saying:
"I'm a Black woman in America. Of course,"
"Regardless of tonight's outcome, we fought the right fights and we put this city on a better path."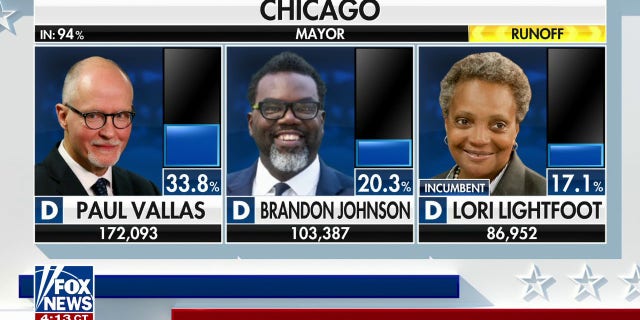 Leading up to her loss on Thursday night, those who were discussing the election pointed to the possibility that Lightfoot may lose due to the surge in crime and homelessness in Chicago, something she did not help with as she was largely behind progressive politically motivated attacks on the police, including "defund the police efforts."
These efforts were made at a time when Chicago experienced its highest number of homicides in 25 years in 2021, surpassing similarly afflicted cities like New York City and Los Angeles, and even children are being murdered in the city on a weekly basis. However, Lightfoot disregarded the deaths of hundreds of Chicago residents, insteading opting to aim her efforts at limiting and hurting the police that Chicago so desperately needs.
As Lightfoot has been eliminated from the race, the upcoming April 4 runoff will feature Paul Vallas, CEO of Chicago Public Schools and city budget director, competing against Brandon Johnson, a member of the Cook County Board of Commissioners. Neither candidate managed to secure the necessary 50% of votes to win outright during the initial election, though Vallas came closest with 33%.
Lightfoot's election night comments to reporters largely were the same comments she made to the New Yorker this weekend, saying:
"I am a Black woman,"

"Let's not forget: certain folks, frankly, don't support us in leadership roles."
(Visited 1,813 times, 1 visits today)